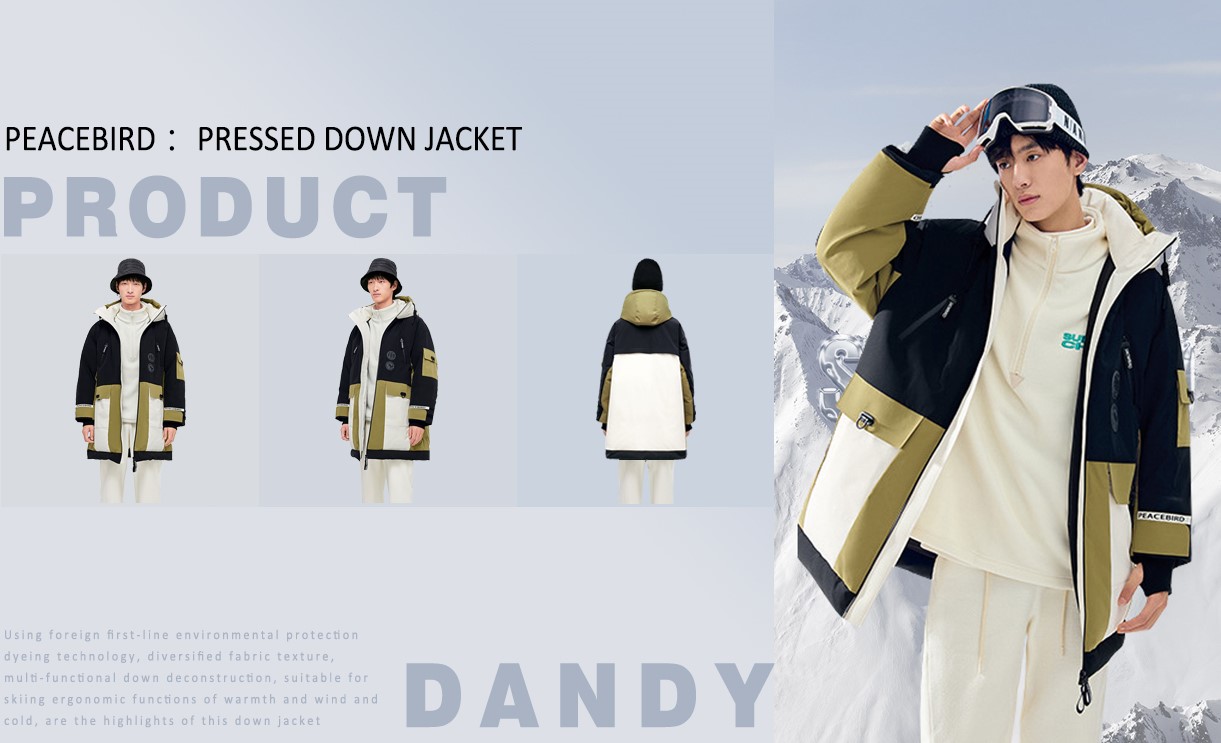 Using foreign first-line environmental protection dyeing technology, diversified fabric texture, multi-functional down deconstruction, suitable for skiing ergonomic functions of warmth and wind and cold, are the highlights of this down jacket.
In terms of process, Suxing uses the pressing process, after the continuous upgrading of equipment and technological improvement, Suxing pressing process has been improved. This process is not only suitable for down jackets, jackets, shirts and other clothing types. In terms of fabrics, Suxing adopts T8 patented fabrics that can reach ski level for wind and rain protection. Special anti-veil fabric is combined with T8 elastic yarn, which not only has excellent and durable elasticity, but also has a tight and crisp appearance. In terms of down, we use the high-quality white goose down charger produced by the world recognized "golden down belt" under Changbai Mountain. Strong cold resistance, warm and breathable, comfortable to wear.
The anti-cold ski coat will be brought into daily life to resist the cold with science and technology, without fear of the cold environment, just for a better wearing experience.
---
Post time: May-11-2022